Behaviour at Trinity
Exceptionally good behaviour is the expected norm at Trinity Church School, nothing less is acceptable. A consistent policy operates within the school, so that the children are clear about, and understand the expectations we have of them.
Bullying will not be tolerated in school and is dealt with seriously and as soon as possible.
Golden Rules
At Trinity our behaviour for learning is underpinned by six Golden Rules these are: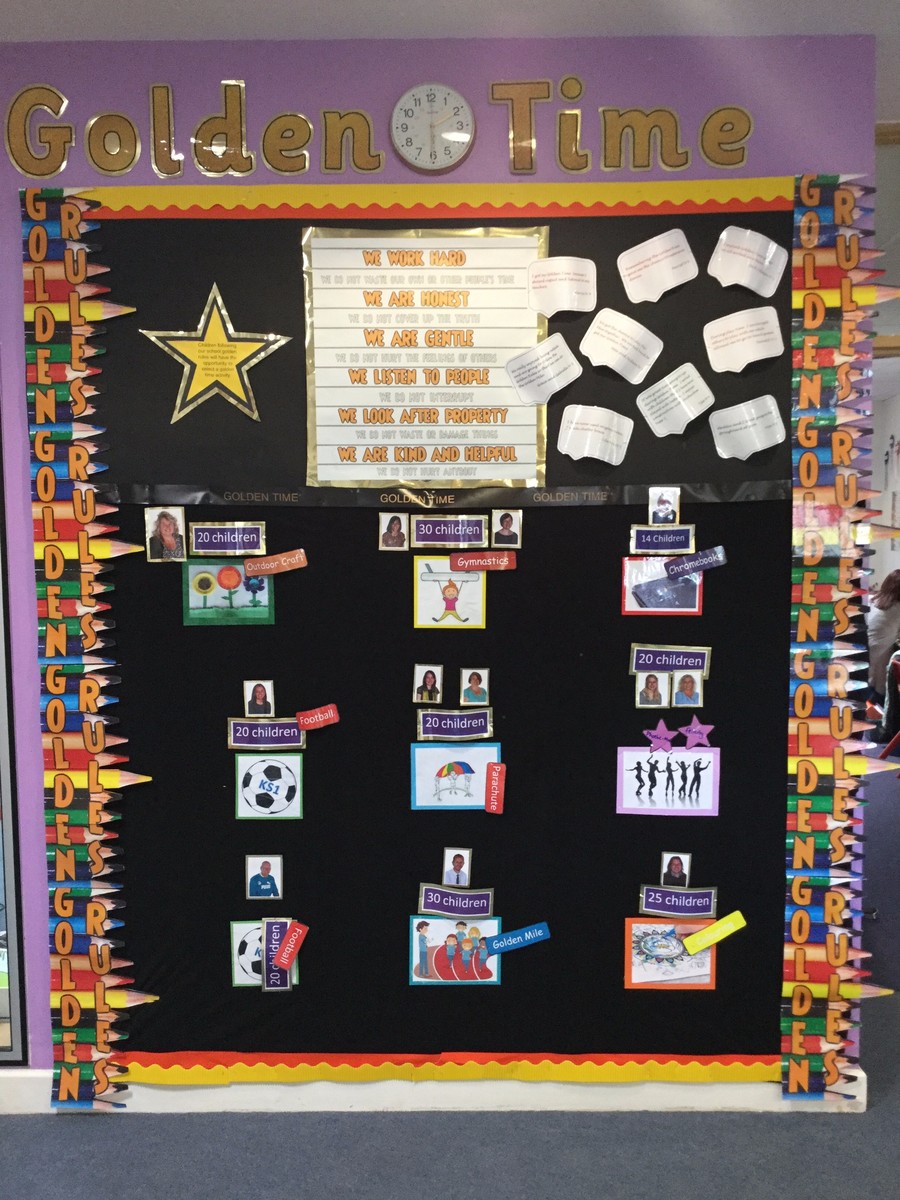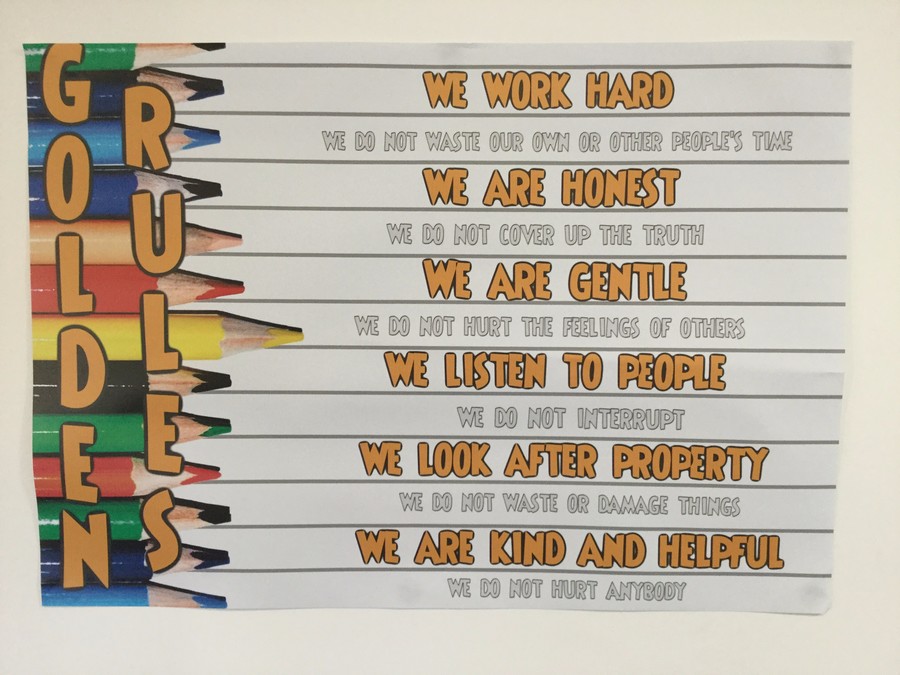 Golden Time
On Fridays we have a weekly 'Golden Time', if we have been following the Golden Rules rules throughout the week we get to move our star up and choose an activity. The activities change regularly, some of the activities we have enjoyed so far are:
Outdoor Craft Gymanstics
Tennis Parachute
Gardening Colouring