Welcome to Willow Class
Welcome back to our Summer Term.
Following a very snowy Thursday last term when our trip was cancelled, Willow Class were finally able to enjoy the secrets of Cheddar Caves. We started our day with a trip to the Museum of Prehistory. Who would believe that mouldy mushrooms would make the best firelighter for a caveman! Then we explored a very damp and cold Gough's cave, the resting place of the famous Cheddar Man, a 10,000 year old skeleton discovered recently.
After lunch we made our way down to the Dream Hunter's cave. Wow, what a treat we had in store. This interactive experience took us back in time, teaching us all about how cave people lived. Some of us were clinging on to each other as the cave bear jumped out of the wall! It was a great end to our topic all about the Stone Age, and reminded us how lucky we are to have such a historical gem on our doorstep.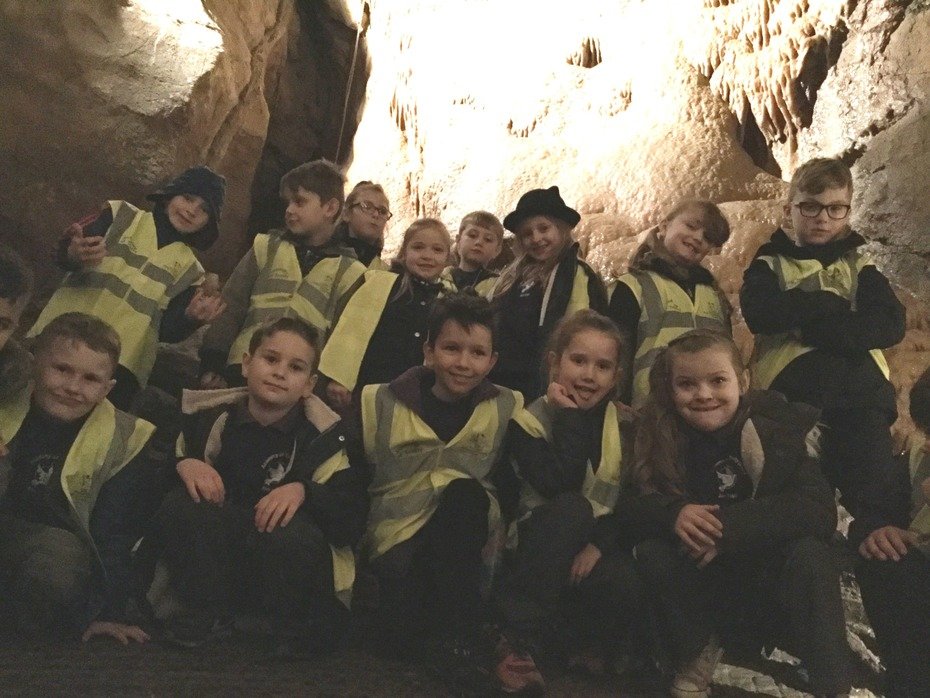 Willow class were lucky enough to spend an afternoon with Tom Veck from Rocktopus www.rocktopusmusic.com
learning how to drum like a cave man. Check out our performance!